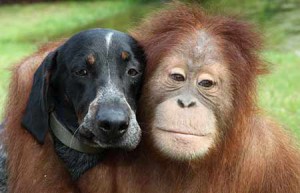 Change My Friends??  But ONE friendship can change your whole world!
This weekend I heard a quote that caused me to pause a moment.  I wrote it down.  It was thought provoking.  I've been pondering it all weekend.  "If you can't change your friends, it's time to change your friends."
I am an RN of 25 years who shifted to health & wellness advocate.  My career is health promotion and disease prevention.  I encourage people to take action to clean up their diets and learn to fuel their bodies with quality nutrition.  I educate people about nature and nurture.  I introduce people to holistic and complimentary supplements and modalities which will enhance their health and wellness.  My wish for everyone is the best physical, mental, emotional and spiritual health possible.  Yet, I recognize I am considered an odd ball in my circle of friends and family.  I am often teased and many poke fun at me for my beliefs, my suggestions and my lifestyle.  I am sometimes disappointed when I cannot affect change with/for them.  I am aware some of my friends and family ignore me,  thinking I am just sharing my opinions.  However… I am schooled in nutrition.  I have researched nutritional supplements and holistic methods.  Thirty years ago my opinion was that food only needed to taste good!  Fast forward through degree programs and research and I KNOW for certain, food is fuel!  It is the major ingredient in our physical performance, our mental capabilities and our emotional balance.  No Oreo or Dorito can provide that fuel and we are silly if we think it can or will!
I know people in my circle who don't want to believe that food is the major player in allowing dis-ease or  promoting good health.  But change friends just because they don't think the same as I?  Change friends because they smoke or drink or carry around an extra 50 pounds?  Change friends because I can't influence them enough to want to enhance or improve their health?
Twice I was over 200#.  Once was while pregnant with twins.  I have carried extra weight and yo-yo dieted most of my life.  I understand the addiction to sugar because I lived it.  I attended Carbohydrates Anonymous (which I think is now known as Food Addicts Anonymous).  I was addicted to Diet Pepsi.  I totally understand the issues!  AND…I am a nurse with over 25 years experience in ER, ICU, Home Care and Hospice.  I have seen the affects of drug interactions, recreational drug use, excessive alcohol consumption, smoking, and poor food choices.  We humans want to think food is about "tastes good" rather than "fuels well".  We want to ignore the connection to what we put in our physical gas tank affects our physical, mental and emotional performance.  Egads… how do we not SEE the connection??  For a long time, I didn't!  Yet, change my friends because they see things differently?  Wouldn't that be like changing my friends because they have different religious or political beliefs?  I'm still pondering this….
I asked Damn-Near-Perfect (my husband of nearly 32 years) for his thoughts.  His words of wisdom…."When you surround yourself with people who don't believe you, don't "get" you, and don't want to hear what you have to offer, it hurts your heart and makes you doubt your place on the planet.  When you surround yourself with people who think like you do, you will never again doubt yourself and what you do.  "   WOW.  WOW.  WOW.
Deep Breath.  A few tears.  And now…..
Changes Ahead!!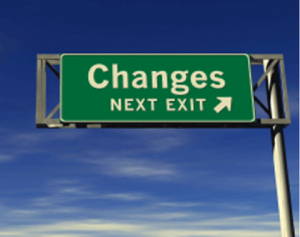 ---
Comments are closed.