Work with me!
Healthy Lifestyle Management Program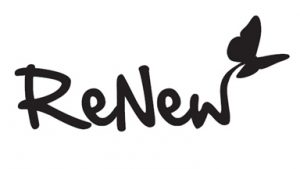 As the holidays come and go, we will be left with the many gifts of the season AND the extra poundage those fabulous foods brought.  The rich foods are generally heavy with fat and the sweets… well they are heavy with sugar.  Our bodies will definitely feel heavier, bloated, sluggish, and more inflammed than at any other time of the year.
Don't despair!   In just a few days, the holiday season will be over and the New Year will begin.  I've created a 90 day Healthy Lifestyle Management program just for you (and me!) This is NOT a diet plan.  This is NOT meant to be a temporary change just for weight loss.  This program is different!  We are creating lifestyle changes customized for YOU and your life.  So…get with the program!
In this program we will have weekly calls (Monday & Thursday) where we will cover topics from nutrition, exercise and cooking well, to hormones, sleep, relationships, journaling, removing toxins from body and home, boosting your immune system and more lifestyle improvements!  We will have a private FaceBook page where you will be able to connect with others who are going through the same process as you!  I'll be posting there daily to enhance the call-in topics and provide daily support for our group.  There will be videos for further topics and education which will be posted on the FB page as well as emailed.  There will also be free surprise gifts all throughout the program.
Each call will include one-to-one coaching with a lucky program member.  With two calls per week, every program member will receive this benefit!  Each call will also have time for Q&A.  The FaceBook page will be a great place for Q&A as well.
There is no required food purchases.  There are no required meetings to attend.  You do not need to drive somewhere to weigh-in.     There IS support, encouragement, education, empowerment, and HOPE!
My nursing focus is health promotion and disease prevention so our Healthy Lifestyle Management program will be uniquely different…  like no other!   We start January 2, 2017.  We will end on March 31, 2017 with an option to extend another 60 or 90 days.  And we have several options for supplement programs with protein shakes/meal replacements as well as 3, 7, 14, and 21 day detox programs too.  Again, we will customize the program to YOU and your health needs!
The dollar value of this personalized program exceeds $997.  But I am invested in YOU!  I am offering this program for only $297*** for those who register before December 30, 2016!  That's less than $100/month for unlimited support, twice-weekly accountability meetings/follow up, customized nutritional counseling and personal life coaching. (Additional supplements or protein meal replacements are optional.)
To register, please email the completed Registration Form and Health Information Form (found below) to me at Barbette@BarbetteSpitler.com or call me at 937-478-3659.
*** If you are in my Young Living or Xooma Worldwide team, you are eligible to take $15.00 off the program cost!  If you are not yet a member of my team but would like to be, please contact me and as soon as you become a member, you will be eligible to take the discount.
*** If your spouse (or BFF) would like to join you in the program, they can join you for half off  $174.
(This program will be available for a "rolling entry" as well.  New members can enter at any time.)
It is highly recommended to purchase X2O from Xooma Worldwide for this program.  You can find these wonderful little water enhancing sachets at  www.xooma2day.com.  They have 72 trace minerals, electrolytes and alkalize your water to a Ph of 9.9.  You will be happily hydrated like never before.  They assist in weight loss, detoxing, and restoring tissue hydration during workouts as well as normal activities of daily living.
healthy-lifestyle-management-registration-form
Dec 2016
Life Coaching
Energy Medicine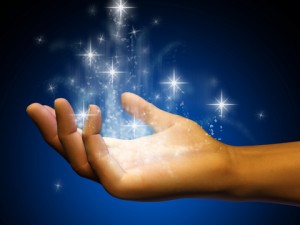 Dr. Mehmet Oz says Energy Medicine is the new frontier for health care in this country. Barbette has studied health promotion, disease prevention, holistic health, integrative nutrition, Energy Medicine, Energy Psychology and many other health promotion programs for over 20 years! Barbette will assist you to dissolve deep limiting beliefs; reconnect with your life's purpose; release patterns which prevent you from living life to the fullest; experience optimal health and happiness; allow your heart to heal or connect you with the joy of being alive! Barbette uses a variety of dynamic methods of energy psychology and energy medicine to assist you in finding your path and firing up your passion for a robust life. Whether it is healing physical or emotional pain and trauma or landing a new job, Barbette will assist and coach you to a successful outcome!
Healing Touch for Animals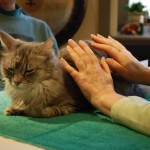 more information coming soon…