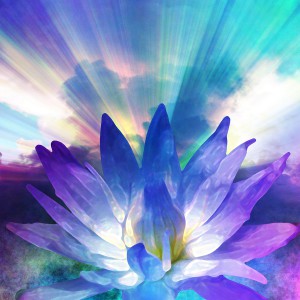 Yesterday I received a text from a young girl whose father was in hospice care.  She asked for help understanding the death process of both the physical body and his spirit.  Hospice had provided her with a book on physical changes she would notice and how to respond as the body prepares for death.  She said she was wholly unprepared for how to handle the spiritual aspect.
     Her questions were deep and profound.  She wanted to support his spiritual needs as much as his physical needs.  Yet, there wasn't adequate information on what those spiritual needs might be.  She said, "They didn't give me a book about this!"  She wondered if there is a proper way to say goodbye.  She asked if he would know whether she was there beside his physical body or if she was praying for him from home.  She asked if the atmosphere in the house would affect him (the loud TV and all the noise and activity was a lot for her to handle too.) So many questions….
     I've been a nurse for over 25 years.  I've spent a lot of time with dying people both in the hospital and in their homes.  I found great joy in working with hospice patients and their families.  It's the most difficult time for a family, sending a loved one off to the spirit world.  One thing I know for sure, each death transition is different in the circumstances leading up to it, the people involved, and their reaction to it. There is no one right way to do this.  There are a lot of things to do that are well received.  And there are plenty of things that are not well received.  So many variables!
     Once I determined what her expectations were for herself during this process it was easier to guide her.  She wrote notes from our conversation and implemented the to-do list that evening.  She had a beautiful, loving (though one-sided) conversation with her father.  The house was calm and peaceful and she knew he was resting easier.  When she left him this morning, she was at peace, too.
     This evening she received a call from the hospice nurse indicating his transition could be in the next 24-36 hours.  She was confused about what to do.  She felt badly because she was trying to figure out whether to go to his bedside again (hours away) or go to sleep and potentially go to work in the morning.  She said, "I need someone to walk me through this because I don't know what I'm supposed to do.  How am I supposed to know what's the right thing to do?"
     Tonight's conversation was quite different.  During our conversation we discussed how to talk to his non-physical presence, his soul.  She asked for a visual.  "How does that look?"  I asked for her angels to help me with what visual would be best for her. As I described the beautiful visual of colors her angels showed me, she was able to finish the description as she was seeing it herself!  Beautiful!  Amazing!  Perfect!  I had chills!  I was in awe!
     She asked one final question.  "What else do I need to do to help him?"  After our conversation yesterday, I had asked her angels that very question.  I wanted to be prepared in case she asked.  She did!  I gave her the information about forgiveness that her angels had shared with me.  I knew she would understand the message even though I didn't.  It was not my message…I was just the messenger!  She asked a few clarifying questions and then said, "Oh, I get it….I know what they mean.   So, I just need to let him know that's been taken care of.  I will do that now!"  And she did.  She was able to receive the guidance she needed.  She was able to process the forgiveness herself immediately!  And with a visual that was clear and beautiful, and easy to recall.
     Our entire phone conversation was just under 12 minutes.  Exactly 2 minutes after our call ended, my phone rang again.  I was surprised to see it was her calling again. She said that as soon as we hung up, her phone rang.  The hospice nurse had called to say her father had died…transition complete.  We both knew immediately… the vision we had both seen was of her forgiven father making his transition to spirit.  We both were in awe and wonder!  What a gift for both of us!  This young girl had an amazing spiritual experience tonight that will remain with her forever.  She said it was BEAUTIFUL! She was so pleased!  I was so honored to be with her at that time.  Though we were physically 1,000 miles apart, we were together on that phone and our spirits were in alignment with her father.  What an incredible blessing!
---
Comments are closed.