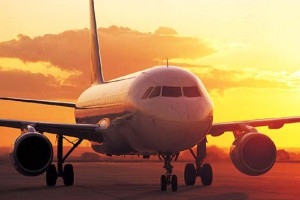 "People watching" is one of my favorite things to do.  And airports are a fabulous place to watch and study humans.  I watch their interactions and the dynamics between people.  I am often amused and never hide that I am watching.  I smile.  I engage with people from all walks of life and in any situation. No, I don't want to have a real conversation with them.  I just like to acknowledge them.  But, early Monday morning flights have a lot of business travelers so I expected today would be a less than exciting people watching episode. 
I was wrong.  As I picked up a book to read, I was quickly distracted by the activity to my left.  There were several roller derby team members having an animated conversation. They were fun to watch. (I recognized them from the convention center.  I was upstairs at a conference while the roller derby and an Exotica convention shared the lower level.)   I observed over a dozen different people, all sitting in different areas near the gate, completely engrossed in their phone conversations, hand held devices, or daydreaming nearly miss their place because they weren't paying attention.  Others for the same plane were late because they were in line at the café.  The next 3 flights that left the gate area had the same issues.  People strolling along as if the plan will wait for them.  Some annoyed when it didn't. 
I see happy people, angry people, and others who intrigue me for some random reason.    As always, I was amused and appalled at the clothing choices for the day.  From pajamas to…well …some Erotica people were at the airport too. Finally, it's time for our plane to board.  There are people chatting.  There are squeals from the little children.  Lots of activity so I am happy to be observing.   As I was getting settled in my aisle seat, the line of passengers continue streaming past.  Sometimes their conversations carry on as they walk past and what bits and pieces I hear often make me smile.  The flight attendant announces the flight is full and every seat will be taken.  The young man standing next to me begins swearing and out comes a stream of cussing with anti-Semitic, homo-phobic, inappropriate verbiage that shocked me.  It made his 3-4 companions behind him laugh out loud.  Really??  Four F-bombs just because the plane is full?  He is standing right beside me and he cannot go anywhere yet. My mouth engaged before I could stop myself.    It went like this….  "Hey!  Soap and water would be a nice remedy for that dirty mouth!  We have free speech in this country, but we also have common decency and it seems to be lacking in your commentary."  I paused…heart pounding…but ever so aware he can't possible have a gun!  Right?  We're in an airplane!  Then, the finale (where does this stuff come from??)    "And just a side note…. Psychologists say that those most vocal about gay's have latent tendencies to be so….. Just sayin!"  As I looked at his friends who are now passing by, "Just be aware boys…be aware!".    You could hear the snickering.  From the "boys" and from the fellow passengers.  Several applauded.  One man nudges me in the arm and says, "Wow, I want you on my side!"  Another looked dazed and asked what had sparked the kid's rant in the first place.   A woman in the row behind me thanked me.  And later, one of the flight attendants came by to find out who the woman was that the group of young men had dubbed "The Plane Mom". 
---
One Response to "The Plane Mom"