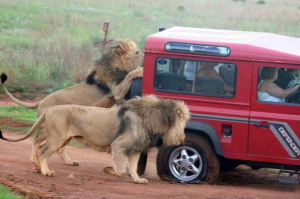 Most Americans take better care of their cars than they do of their physical body.  We fuel our car with the right fuel.  We monitor the fluid levels and perform regular oil changes.  We keep the tires inflated within the limits suggested.  We know we must do these things in order to keep the car performing / functioning properly.
Now, think of your body as a vehicle.  The four tires represent our physical, mental, emotional, and spiritual well-being.  When our tires are out of balance, we feel unsafe, out of control, and unable to maintain our own direction.  Over inflated or under inflated, the imbalance is noticed and our ability to maintain our path is compromised.  It is the same when the four aspects of self are out of balance.  If we are physically fit but block our emotions, we are out of balance.  If we are overworking our mental aspects as well as overtaxing our physical body, we are so out of balance we are headed for an illness which forces us to rest.  Those who are focused on vanity and material things are typically out of balance with their spirituality.  Each aspect of our well-being is necessary for us to maintain balance and forward momentum.  Each tire is critical to the balance of the vehicle.  The loss of one tire, or the loss of energy in one aspect, may leave us sitting on the side of the road.
In my practice I see the lessons of balance as being the most common life lesson.  Balancing between work and play; seriousness and fun; hoarding and squandering; generosity and greed; compassion and indifference.  When we seek to find balance, like a vehicle,  we are more stable and we move forward with ease of flow.  We operate more consistently.  We find compassion more easily.  And we give and receive love more freely and openly.
How are you keeping your life in balance?  Do you recognize the four aspects of well-being (physical, mental, emotional, and spiritual) as being equally important?  Or do you spend more time and energy focused on one aspect and ignore the others.  What activities do you perform to keep your vehicle running easily, effortlessly, and in balance?  I'd like to hear your thoughts…..